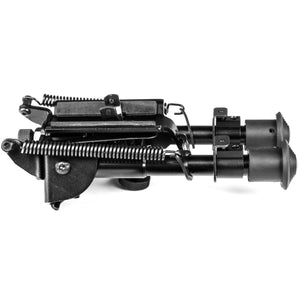 *****STORE PICKUP ONLY - SHIPPING NOT AVAILABLE*****
Metal Harris style bipod for the NOVRITSCH SSG Sniper Rifles and other types of airsoft guns.
6 position spring-loaded extendable legs with rubber feet.
NOT compatible with the SSG10 A3.
Compatible with the SSG24 and SSG10 A1.
If you want to mount this bipod to the SSG10 A2 we highly recommend the M-LOK to bipod adapter.
Also compatible with SSG96, but we highly recommend the SSG96 Bipod Mount for quick-release capability.