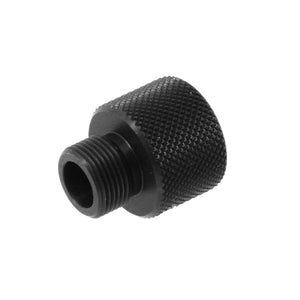 *****STORE PICKUP ONLY - SHIPPING NOT AVAILABLE*****
Convert your 16 CW thread of the SSX-23 to 14 CCW with this thread adapter.
Once converted to 14 CCW you can use regular spec suppressors like the NOVRITSCH Rifle Suppressor. Also, you can attach tracer units now.
CNC machined from lightweight aluminum. A lock screw on the bottom makes sure that it will not come loose.