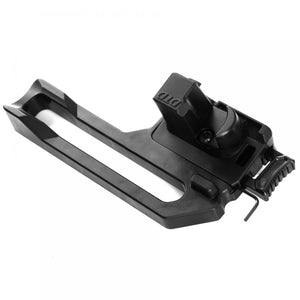 *****STORE PICKUP ONLY - SHIPPING NOT AVAILABLE*****
SSX23 Holster Left Handed
Double Tap Designs Holster for the SSX23. It allows you to carry your SSX23 with all accessories attached. The included 2mm Allen key can be put into the holster.
To use this holster, you will need one of the following: paddle mount, belt clip, molle mount, or drop leg mount.
Both versions are now injection molded. NOT 3D printed.