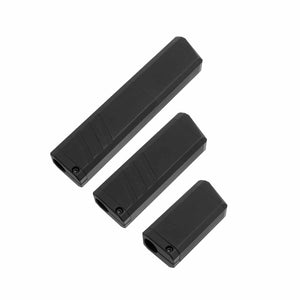 *****STORE PICKUP ONLY - SHIPPING NOT AVAILABLE*****
Sound reducing suppressor with a rectangular shape and acoustic foam inside.
All our pistols can be holstered with this suppressor attached.
Length: 6.7in (170mm) / 4.3in (110mm) / 3.1in (80mm)

SSP18 Variant clamps onto the Thread Protector. You need the protector to attach the suppressor because it has no thread. Works well with other GBB Glocks with thread + protector, can be holstered.


******Requires SSP18 thread protector that comes with SSP18 pistol******