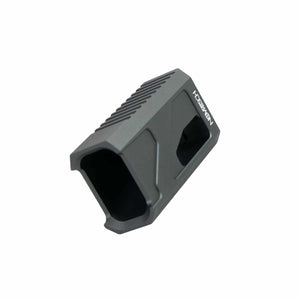 *****STORE PICKUP ONLY - SHIPPING NOT AVAILABLE*****
Full CNC Rectangular Aluminum Amplifier with a clamping mechanism for SSP18 Thread cover.
The Amplifier amplifies the sound coming out of the barrel through the conical opening at the muzzle end. This is useful to intimidate opponents or to keep them behind cover.
******Requires SSP18 thread protector that comes with SSP18 pistol******
Features
Makes the gun louder
Full CNC
Hard-Anodized
6 colors to choose from
Holster-friendly