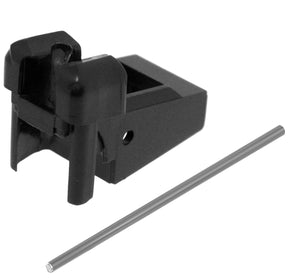 *****STORE PICKUP ONLY - SHIPPING NOT AVAILABLE*****
Gen2 feed lips for the NOVRITSCH SSX-23 magazines. Already installed in every SSX-23 ordered after the 31.01.2020.
Compared to the Gen1 feed lips, these are differently shaped, which leads to more reliable feeding.
With the included steel pin, it is easy to push out the existing pin and to align the parts for installation. Please watch the video on how to do it.
Also compatible with magazines from KJW, STTI, ASG, Y&P, Matrix non blowback pistols